Hiring a home builder is a big decision – one that shouldn't be taken lightly. There are a few things you should keep in mind when hiring a custom home builder in Calgary:
Have they built homes similar to what you are envisioning?
What type of reviews do they receive from past clients?
What type of homes do they specialize in?
There are many things to consider before making your choice, such as budget, design preferences, and timeline just to name a few. With so many home builders out there, how do you know which one is right for you?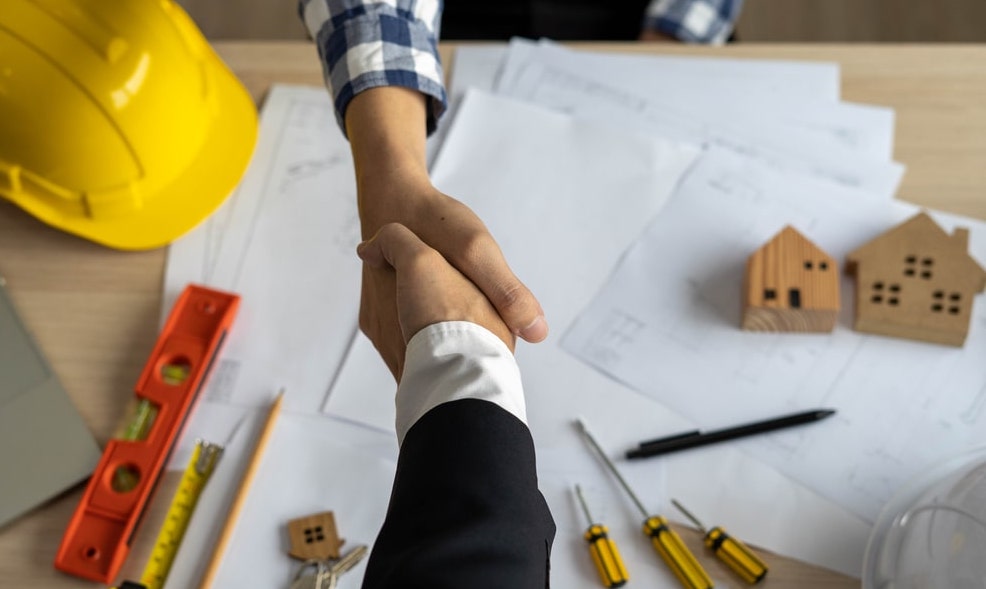 If you follow these tips, you should be able to find the right home builder for your needs.
1. Browse the builder's gallery of completed projects
Most home builders have a gallery of custom home construction projects that they're proud to showcase. This is a great starting point because you get a sense of what type of style they specialize in.
At Riverview Custom Homes, our diverse portfolio includes spectacular mansions, castle-like properties, and traditional homes with a vintage feel. Each of our custom builds is truly a sight to behold – architectural masterpieces that are possible with a professional team of individuals who are experts in their craft.
2. Ask questions!
As you're interviewing builders, pay attention to how open they are to answer your questions and if you get a feel of a collaborative approach. Some good questions to ask are:
What type of custom home designs do you specialize in?
Can you give me an example of a custom home project that stands out to you and why?
What makes your company stand out from the rest?
What is your favourite part about your role?
Have you won any home builder awards or recognitions?
How do you make sure the custom home project stays on budget?
How do you deal with constraints and issues?
Can you give me an example of when you came across a problem during a project? How did you resolve it?
What type of support do you offer after the custom home construction is complete?
What are the next steps if I choose you as my custom home builder?
3. Discuss warranty
Last but certainly not least, review the builder's warranty coverage. Above and beyond the reviews, beautiful pictures, and designs, you want to make sure that you're covered should anything go wrong. A custom home is an investment and a good builder will be there for support and provide services for years to come.
For reference, we provide the following warranty package at Riverview Custom Homes:
1 Year Materials & Labour Warranty
2 Year Mechanical Systems Warranty
5 Year Envelope Protection
10 Year, $60,000 Structural Defects Warranty
$25,000 Deposit Security Warranty
$6,000 Additional Living Expenses Coverage
Building the home you've always wanted is an exciting endeavour and the company you choose can make all the difference. If you're ready to make your dream home a reality, we'd love to help. Connect with us today and let's build the perfect home for you.