It goes without saying – your home is one of the most important things in your life. It's where you find comfort and security, it's where the love of family welcomes and embraces you, it's your place of solitude to escape from an overwhelming and tumultuous world.
A unique custom luxury home is one of the most desirable goals for many people who've reached a point in their life where they can enjoy the success they've worked hard for. In this article, we cover some of the biggest advantages of building a luxury home with Riverview Custom Homes.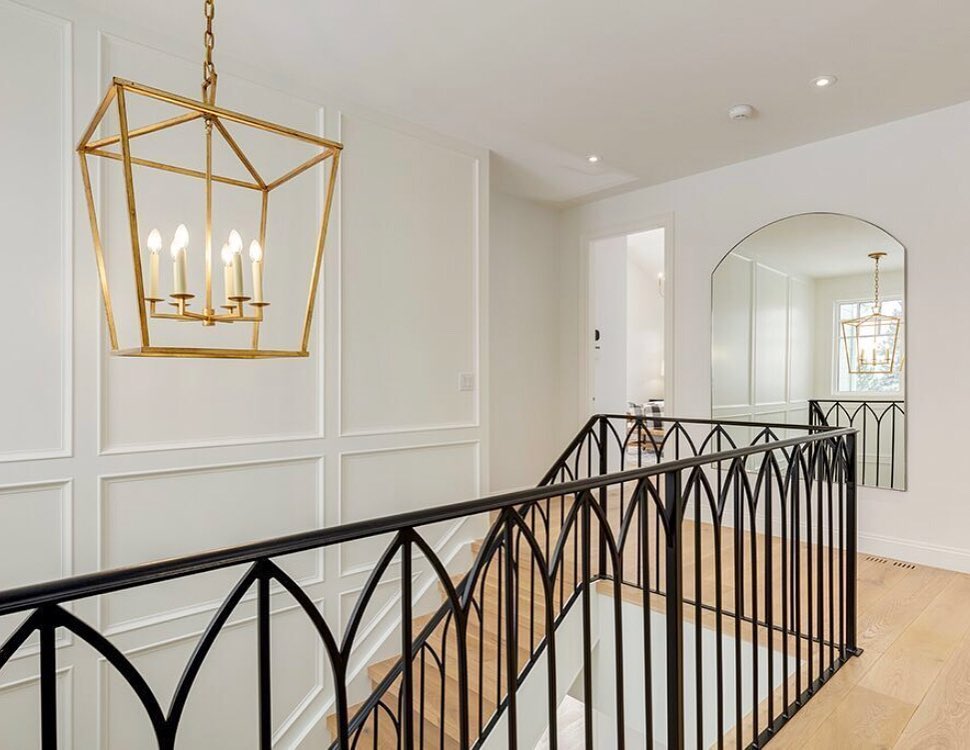 1. Completely unique to you and your lifestyle
With a custom luxury build, we're not simply talking about choosing paint colours, countertops, and cabinets. We're talking about superior architecture, details, and attributes that are unique to you and your interests.
At Riverview Custom Homes, our motto is "if you can dream it, we can build it." From an underground tunnel that leads to a secret library all for yourself, an indoor gymnasium for your kids to train to your very own golf-themed space complete with a simulator – we can make it happen.
2. Less competition
The competition for luxury homes in Calgary is quite steep with no signs of slowing down anytime soon. When a luxury home is listed for sale, a bidding war is likely to follow. With a brand new custom luxury build, you won't be faced with this issue. For what you might pay for an existing luxury home in a competitive market, you could invest in a custom home of your dreams.
3. You can choose the perfect location
One of the biggest advantages of building a home from the ground up is that you get to choose the location. Whether you enjoy living in the swanky inner city of Calgary or you prefer a more secluded location on the outskirts of town, the bottom line is – you have a choice.
4. Issues are covered by warranty
When moving into a home, the last things you want to deal with are unexpected maintenance issues and any damages that have been overlooked. With a brand new luxury home build, you don't have to worry about this as each part of your home is new and you will be the first to live in it.
Furthermore, you have warranty protection and the support of your home builder should you notice any problems. This highlights the importance of choosing a home builder that is not satisfied until you are, even after the home project is complete.
5. A sense of pride
Imagine walking into your newly finished luxury home – one that you've spent months on picking out every detail and envisioning each unique room. It's a symbol of your well-deserved success, hard work, and wealth. Developing and constructing your own house instills a greater sense of ownership and pride every time you walk through the doors.
Final thoughts
With so many benefits to a custom luxury home build, you might be wondering if there are any disadvantages. Of course, custom home building takes a bit longer than simply buying a home, but the wait will be worth it when you have the home you've envisioned for a long time – customized to your preferences and style.
The time-related aspect of building a house highlights the importance of working with a reputable builder that communicates clearly, is transparent with their costs, and works hard to get your home project completed on budget and on time.
Frequently Asked Questions
Is it cheaper to build or buy a house in Calgary?
Purchasing a home in Calgary is more convenient and less costly than constructing one from the ground up. However, if you're looking to build a custom home that is unique to you and invest in one that you truly love, then working with a custom home builder is the way to go.
Is it cheaper to build or buy a house in Alberta?
The answer is: it depends. Buying or building a home in Alberta requires more than just a down payment or the purchase of a lot of land. There are also the closing costs, homeowners insurance, property taxes, appraisal fees, repairs and upgrades, and much more.
And of course, all of these prices are subject to change depending on other factors.
Is it better to buy new construction or an existing home?
There is no one size fits all to this question. It will depend on many variables unique to you: what's your budget, what are you looking for in a home, how long are you willing to wait before moving in? Etc. The answers to questions such as these will clarify if buying or building a home is right for you.