When finding reliable custom home builders in Calgary, there are many things to consider. After all, a project of this scope will have numerous moving parts contributing to the process and the end result. For this reason, you want a custom home builder that can handle all the details and remain on top of everything.
To help you find that ideal company, we have covered the dos and don'ts of hiring custom home builders in today's blog post. So without further ado, let's begin with the dos: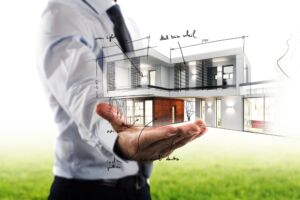 Do spend time researching your options
We can't stress the importance of this enough. Research, research and research more! In Calgary, you will soon realize that many options are available. This can be good and bad. The more familiar you are with your options, the less likely something will go wrong along the way. Here is the most effective way to research custom home builders in Calgary.
1. Make a List
Create a list of all the custom home builders you can find. A quick Google search will reveal all the companies in the Calgary area (create a spreadsheet for organization if you feel so inclined).
2. Review Websites
Once you have your list, review each custom home builder's website – one by one. Is it a professional site brimming with testimonials, affiliations, and other qualifications? Or does it look like a cut-and-dry, lacklustre site with no credentials to support the companies' credibility?
3. Read Online Reviews
Of course, the first two steps are only half the battle. Every company puts its best foot forward on its website. The real test is with the online review sites. Does the company you're researching have favourable customer feedback on other sites? If your prospective custom home builder checks all these boxes, it's a green light to move forward.
Do ask questions
Asking questions ties in directly to the point above. The more questions you ask prospective builders, the more familiar you become with them. Don't be shy – asking them for references is never a bad thing. Neither is asking them about their qualifications. All of these things can affect your decision drastically. So ensure that you do a thorough assessment; it can save you a lot of time (and money) in the long run.
Do remember that building a house is a HUGE investment
So treat it as such! And don't forget that you are PAYING to receive services. You don't have to work with people if you don't want to work with them. It's as simple as that. If you are unsure of a custom home builder (for any reason), move on. The time and money investment are too large for you to second guess your intuition.
Remembering what's required to bring your dream home to life makes it easier to do what's in your best interest without reservations.
Now regarding the don't's:
Don't choose the first good builders you come across
No matter how stressed you are, hurrying through the process of finding custom home builders is never a good thing. As we said above, choose your options carefully and study them. A choice made hastily, especially involving a project of this stature, will likely be one you regret. For this reason, take your time, do your due diligence, and act when you're ready.
Don't go ahead without a plan
Planning everything is a huge part of building a home. Most of the time, it has to begin with the future homeowners. Before settling on a Calgary home builder, make sure you have planned everything well. Yes, we're talking about your budget, but that's not all! Don't forget to, at the very least, know what kind of house you will be building before hiring people to build it.
This idea may seem like common sense. However, you'd be shocked at how often people act without any forethought regarding life-altering decisions such as this.
Are You Ready to Realize Your Dream Home?
Once you understand the best practices of hiring a Calgary custom home builder, it becomes easy to find the right one for you. At Riverview Custom Homes, we walk our clients through the entire custom home construction process. From finding the perfect plot of land to constructing the home itself to renovating your existing home, we are with you every step of the way.
So if you're ready, contact us today to live your best life in the home of your dreams.