Whether you want to remodel the home you've lived in for years or you've purchased a house that needs upgrading, renovating an existing home can be a greatly rewarding experience. You can enjoy the comfort of the home you love while adding the architectural brilliance of a quality renovation. Should you decide to sell your property in the future, there are certain aspects that will increase the value of your house.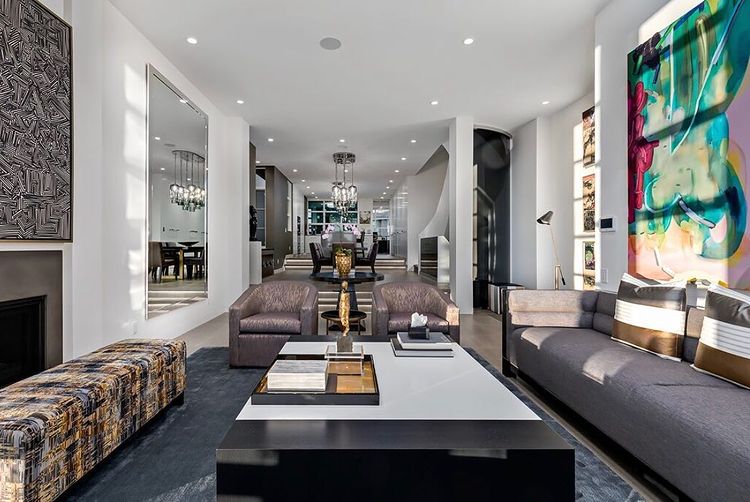 Below are 5 home renovation ideas that will not only improve your property's value in Calgary, but are sure to transform your entire space.
1. A full kitchen renovation
The kitchen is often the heart of the home and is the first room that prospective buyers gravitate towards. And when it comes to a custom kitchen renovation, the possibilities are endless – changing the backsplash, countertops, drawers and cupboards, flooring, lighting, hardware, fixtures, appliances, materials – you name it.
When transforming your kitchen, we recommend striking a balance between aesthetics and functionality. Here are a few ideas to get you started:
Add an expansive breakfast island with plenty of countertop space
Incorporate a wet bar to entertain guests
Expand the pantry to optimize storage space
Utilize blank spaces by adding more cabinets, drawers, or a mini wine cellar
2. Modernize the layout
The original layout of most older homes are closed off with many walls, doors, and separate rooms. Modern homes feature bright and breezy open-concept designs with plenty of windows and natural lighting. On the contrary, you may have an open-concept home that can benefit from adding an extra room or separate area.
Whatever the case, changing the layout is one of the best ways to make an existing home feel brand new. You also have the option to add a home extension such as a sunroom or a large patio. An experienced custom home builder will know the laws and policies pertaining to extensions. A professional architect on the team will ensure that the renovation plans are structurally sound.
3. Enhance the curb appeal
First impressions are crucial and when it comes to increasing the value of your home, curb appeal should not be ignored. Most home renovations focus on the interior design – while this is important, upgrading the exterior of your home is just as impactful. Some exterior home improvements that can enhance the overall aesthetic of your property include:
A clean and simple landscape design
Upgrading windows and doors, including the garage door
Small but powerful details such as crown molding, trims, and columns
Adding different textures and elements such as brick, stone, and wood
Fresh paint and changing the sidings
A dormer at the front door to give the illusion of height
Glass panels for a more modern look
These are just a few of the possibilities when upgrading the exterior of your home. Not only will an exterior renovation entice prospective buyers, but you will love the feeling of pulling up to your beautifully remodeled property.
4. Create an outdoor living space
There are few things that can quite capture the feeling of a warm summer evening on the deck, the smell of delicious barbecue wafting from the grill, the fire crackling, and being surrounded by friends and family in your personal outdoor living space.
Designing an outdoor space includes elements that influence how we experience and connect with our surroundings. Certain features such as a full outdoor living room, plenty of seating, a luxurious pool and hot tub, dining area, a separate space around the fire, water features, greenery, and more can make a world of a difference. It's where you can relax and recharge.
Relaxing starts at home and building an expansive outdoor living space is a great opportunity to create a sense of refuge right in the comfort of your own home.
5. Don't forget the little details
While a home renovation is a large undertaking, the little thoughtful design details can make the most impact. For example, vintage hardware to match a timeless aesthetic, elegant trim, a textured wall, statement lighting, and more can pull all of the elements together.
At Riverview Custom Homes, our team of designers will exceed your expectations – right down to the smallest details. You can expect the same superior craftsmanship and quality in our home renovation designs that we pour into our luxury custom home builds. If you can dream it, we can build it.