When it comes to contemporary home builders, Calgary certainly has its fair share – the question is, which ones are the best? Of course, "best" is subjective, so if you came here to expect a clear-cut answer, you might end up disappointed. But if there is one thing that many people can agree on, it's the meaning of quality.
And here at Riverview Custom Homes, we strive to offer nothing less than the best quality to our clients.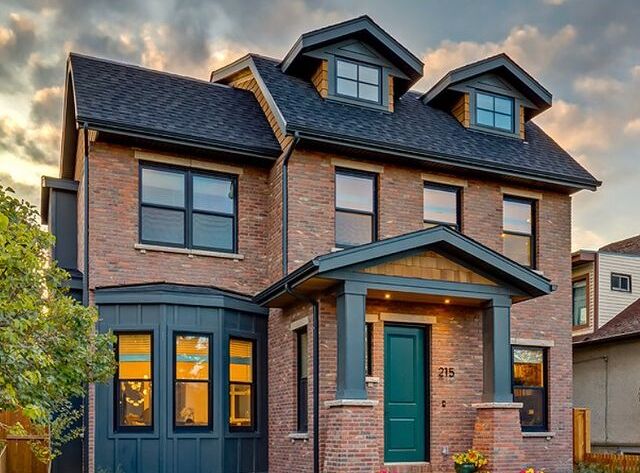 An award-winning Calgary contemporary home builder
There are four factors to any successful home building project – quality, time, cost, and process. At Riverview Custom Homes, we believe that there is no bigger responsibility as a builder than the commitment we make to you. We understand that your home is where your family grows and where memories are made. Our clients trust us – and that's something we don't take lightly.
The awards we have won are a reflection of the commitment we make to you and having your best interests at heart throughout the entire process. Our accolades include:
The Building Industry and Land Development Association (BILD) Builder of the Year Award (Calgary Region, 2014, 2016, 2017, 2018)
BILD's New Home Award Winner (Calgary Region, 2013, 2014, 2016, 2017, 2018, 2020)
Canadian Home Builders' Association (CHBA) National SAM Award for Best Custom Home over 4,000 sq ft (2013)
Humble beginnings
President Chris York started Riverview Custom Homes in 2011 with a vision to create some of the most incredible homes in and around Calgary. Ever since Riverview Custom Homes' first completed build, Chris knew he wanted to continue pushing the limits and creating amazing properties.
Since then, the company has grown to a team of 20, including a project manager, site coordinator, warranty and service manager, designers, and architects. Every house we build is approached from a team concept. Our team of experts is really what makes Riverview Custom Homes one of the most sought-after luxury home builders in Calgary.
Building your legacy
We have experience building houses ranging from modern to contemporary to traditional. Keep in mind that all of our designs are fully customized homes. In other words, you won't be able to find them anywhere else. Unlike production homes, the properties we build are completely unique.
We build one-of-a-kind homes for one-of-a-kind people.
If your wish is to build your very own custom luxury home in Calgary, then you have come to the right place. Our staff is comprised of the very best managers and craftsmen, each with years of experience in the Calgary home building industry. Take a look at our portfolio to see what we can do for you.
Our clients express how happy their home makes them – seeing that amazing piece of architecture they worked so hard to construct gives them a sense of joy. If you are interested in working with us, drop us a line or give us a call. You can trust us to make your dream home a reality.