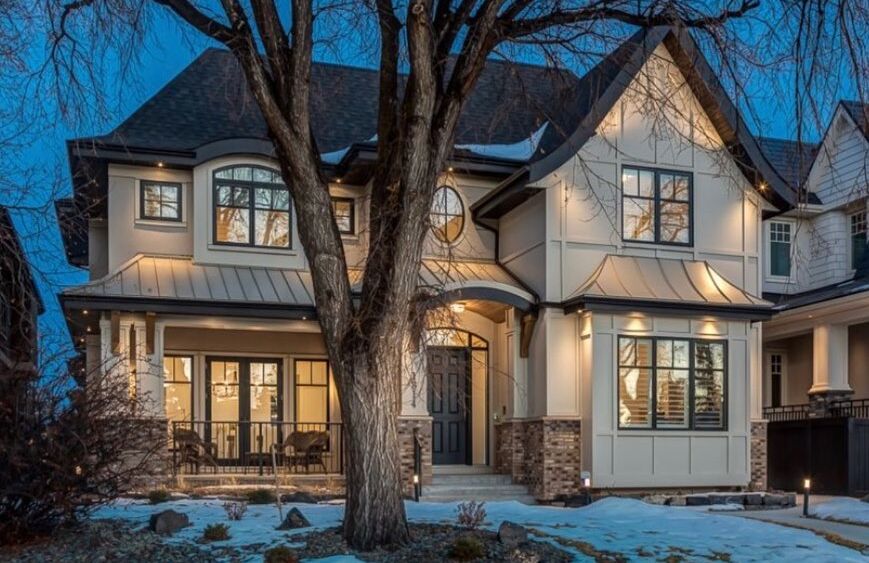 For those who have navigated the journey of constructing a new home in Calgary, it's well-known that choosing which custom home builder to go with is crucial.
It's important to opt for a builder with a solid foundation of experience, a sterling reputation, and a history of satisfied clients. Equally vital is finding a builder who resonates with your dream for your new home and possesses the skill to turn this vision into a reality.
A builder's role is fundamental in transforming your vision into a reality. So let's delve into the defining qualities of a superior custom home builder in Calgary.
Experience and Portfolio
We advise spending some time researching a custom home builder's background online before making your final choice. This is the best way to avoid unpleasant surprises down the road. Examine their portfolio and online reviews.
You should also examine their credentials and hands-on experience. Don't hesitate to delve deeper with questions – the more you inquire, the more informed you'll be. Additionally, don't shy away from requesting references.
Communication is Key
Effective communication is pivotal throughout the home-building process. A great custom home builder in Calgary will update you at every stage, ensuring your queries and concerns are promptly addressed. They will guide you through the project's complexities, ensuring you understand every aspect of your home's construction.
Transparency & Adaptability
Transparency breeds trust. Outstanding custom home builders will be completely open about their work processes, costs, and timelines. They will provide you with a clear and comprehensive breakdown of expenses and be upfront about any potential additional costs.
Great builders are also very adaptable. A quality custom home builder in Calgary can effectively manage unexpected issues or plan changes while keeping the project on track. Their ability to adapt to evolving circumstances ensures your home-building journey is as stress-free as possible.
Flexibility
While aligning with your builder on your custom home vision is crucial, partnering with someone who demonstrates flexibility and openness to fresh ideas is equally important.
As the construction process unfolds, there may be instances where alterations to your plan become necessary, and you want to be assured that your builder can adeptly manage these modifications.
To evaluate a builder's adaptability, inquire about their protocol for adjusting the plans. Probe their willingness to execute customizations to your home. Getting a feel for their overall demeanour is also significant – you ideally want to collaborate with someone who exhibits an easygoing and accommodating nature.
Committed to Quality
An exceptional custom home builder in Calgary upholds rigorous standards of quality. They are committed to using high-grade materials and proven construction methods to deliver a home that is not only visually stunning but also durable and functional. Their dedication to quality ensures your home stands the test of time.
Choosing Excellence
The qualities that define a great custom home builder in Calgary extend beyond their technical skills. It's about their commitment to you, transparent and effective communication, attention to detail, and unwavering quality standards.
Riverview Custom Homes are proud to have built many legacy homes for the discerning people of Calgary. Our history of crafting luxury homes and renovations combined with our unique ability to achieve even the most challenging vision means if you can dream it, we can build it.
We bring that delicate craftsmanship to every inch of your new abode. So if you're ready, connect with us to create your dream home.