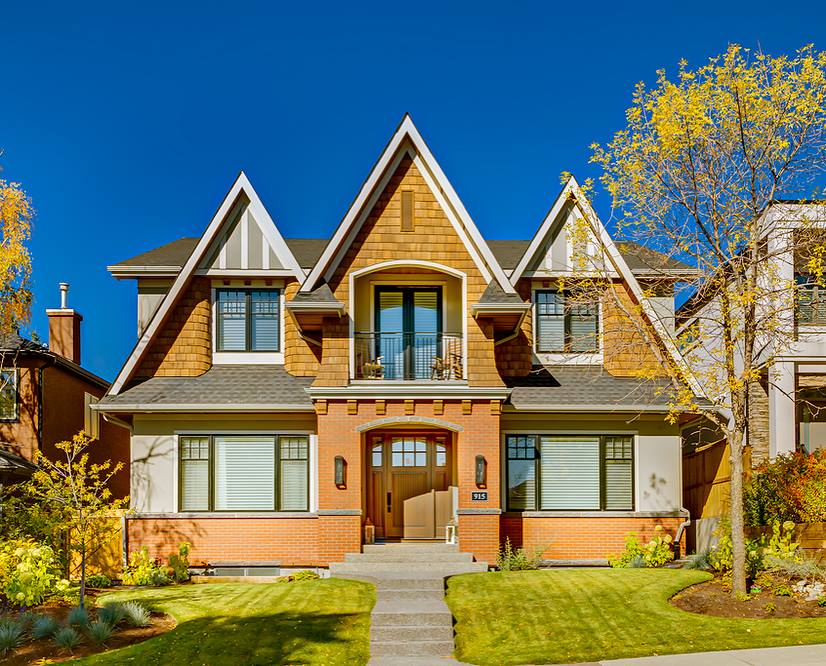 A home warranty is a valuable safeguard for your most significant investment: your custom-built luxury home. It provides protection against unexpected issues that can be costly, like breakdowns, ensures the proper functioning of appliances, preserves the beauty of your home, and ultimately secures your major investment.
A warranty for a custom home builder can be an essential consideration for homeowners, but its importance varies depending on individual circumstances and preferences.
Riverview Custom Homes are here to provide you with a few key points to consider regarding the importance of a home warranty.
Home Warranty and Home Insurance
First, note the difference between a home warranty and home insurance. When choosing which custom home builders to go with, there are three things that you should always keep in mind:
Whether or not they offer a warranty and how long it's good for. A warranty- not to be confused with a homeowner's insurance- is a contract between a house's owner(s) and its builders. The contract states that the builders will provide discounted repair and replacement service on a home and its major components for a period of generally one year.
Any additional coverage can then they include with the purchase.
While a home warranty addresses normal wear and tear issues especially beneficial for luxury-built homes, home insurance covers catastrophic damage caused by natural disasters.
Coverage for Major Systems & Appliances
A home warranty typically provides coverage for repairs or replacements of major systems and appliances in your home, such as:
HVAC systems
Plumbing
Electrical systems
Kitchen appliances.
If any of these items malfunction, the warranty can save you from potentially costly repair or replacement expenses.
For Your Peace of Mind
A home warranty can provide peace of mind, knowing you have coverage in case of unexpected breakdowns or failures. It can alleviate some of the financial stress associated with unforeseen repairs, especially for homeowners who may not have a significant emergency fund.
During the budgeting and planning process with your custom home builder, considering a home warranty can help you budget for potential repair costs by providing predictable monthly or annual payments. This can be especially helpful for homeowners on a fixed budget or those who prefer to understand their potential expenses clearly.
If You Can Dream It, We Can Build It
When looking for the right luxury home builder, it's advisable you ask about the coverage of the home warranty they can provide. Ensure the job is done right by hiring the proper custom home builder.
At Riverview Custom Homes, we go the extra mile to create wow. Imagine your dream home brought to life; feel the spaciousness, touch the luxury appliances, and enjoy the opulent design.
When you're ready, Contact us, and we will ensure you enjoy the entire homebuilding experience, exceeding your expectations from concept to completion.