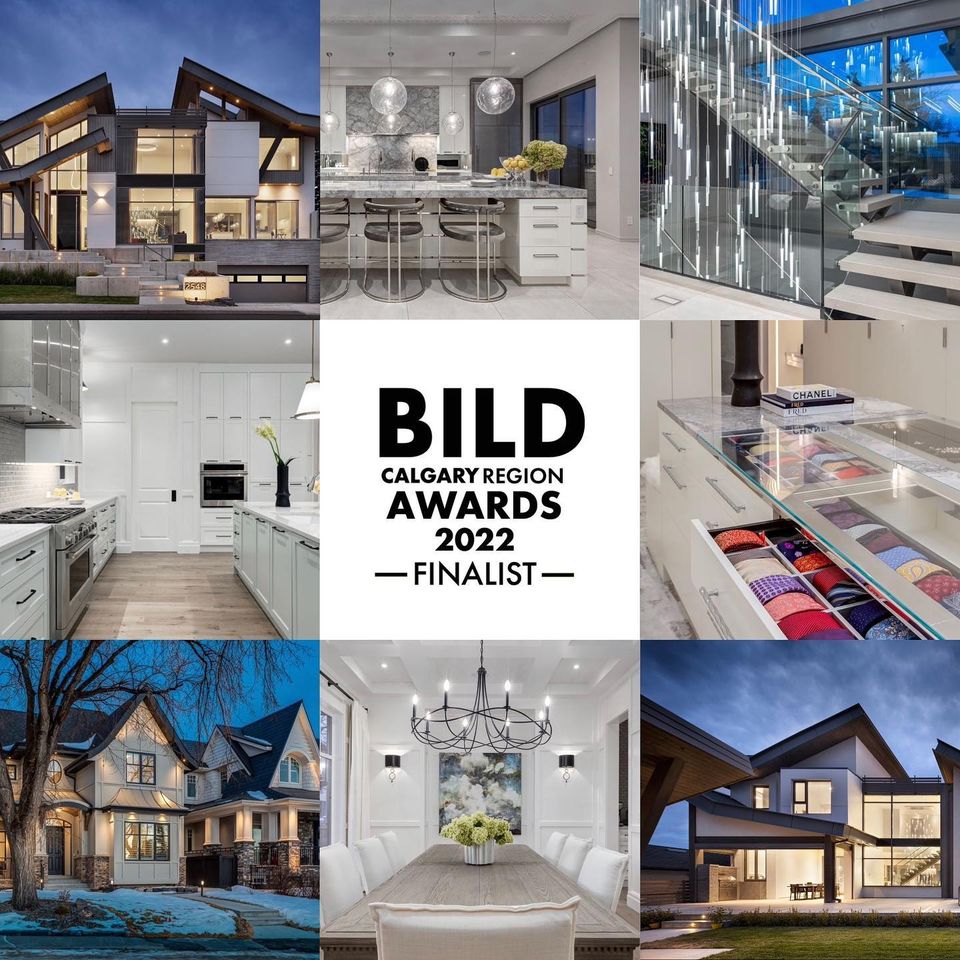 Riverview Custom Homes have won 2 single-family construction award categories at the Calgary region BILD Awards!
We would like to give a big thank you to our wonderful clients, staff, designers and partners. To celebrate, in this blog, we are going to dive into what these prestigious awards mean to luxury home builders like us in our Calgary community and highlight the two houses that won in these categories.
The Calgary BILD Awards
The BILD Calgary Region (BILDCR) Awards celebrate the remarkable achievements of BILD Calgary Region Members. With entries assessed across 11 distinct categories, the awards recognize excellence in various aspects of the industry. Each year, the prestigious BILD Calgary Region Awards Gala commends the outstanding work of these members, presenting over 60 well-deserved awards for their remarkable contributions to the field.
The BILD Calgary region is an interconnected association web of builders, developers, creators, and many others. In the home builders Industry, the Calgary Region BILD Awards are a prestigious recognition given to companies and individuals who have demonstrated excellence in their work and made significant contributions to the community.
The Apollo & Rochester
Riverview Custom Homes were honoured as the winner of two awards, showcasing our exceptional craftsmanship and innovation in custom home construction within the Calgary region. These accolades solidify our reputation as a leading company in the industry and highlight our commitment to building only the best in luxury custom homes in Calgary.
We invite you to take a closer look at the two homes we custom-built in Calgary that won these two single-family construction awards, Rochester and the Apollo.
Another Year of Building Wow
Riverview Custom Homes continue to be recognized across the province for our outstanding craftsmanship. Here are some of the awards we've been honoured to receive in the past:
Single Family Builder of the Year (2018 – 2021)
Builder of Merit (2014 and 2016 – 2017)
National SAM Award winner (2013)
Riverview Custom Homes are thrilled to be able to continue to help build Legacy Homes for the wonderful people in our community in Calgary. We invite you to view our portfolio or visit our official website to see the impeccably designed homes we've constructed over the years. And when you're ready, contact us to breathe life into your dream.