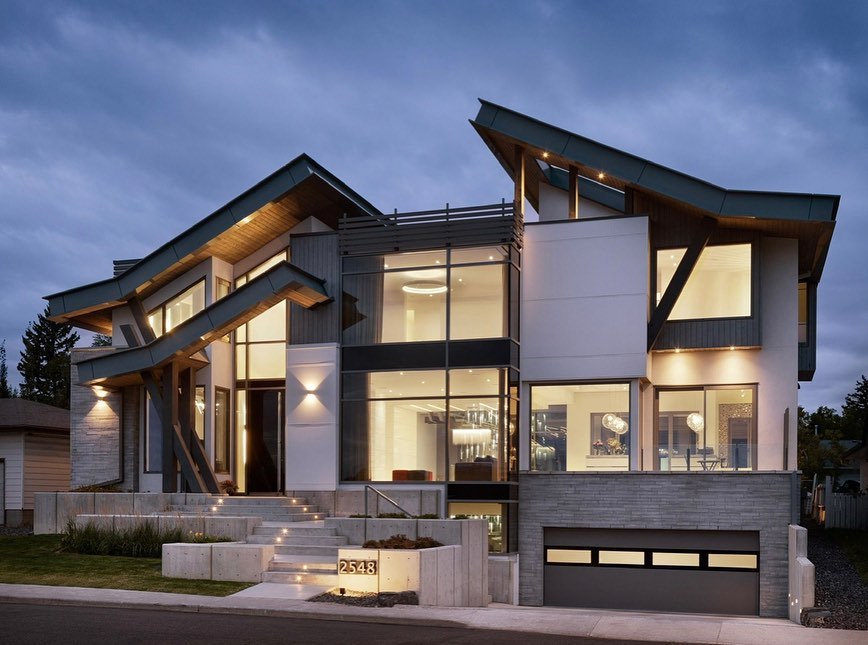 Building your dream custom home in Calgary can be an exciting endeavour, but it's important to approach it with some guidelines in mind. While it may be tempting to go all out and indulge in every design element, it's crucial to consider a few important rules to ensure a successful outcome.
When designing your dream home interior, you should consider several essential things to ensure the final result meets your expectations and reflects your style. We're here to help provide a comprehensive overview of interior design plans to consider when building your custom dream home in Calgary!
Functionality and Future Adaptability
Before building the aesthetics of your home, consider how you will use each space and ensure that the design supports your lifestyle. Think about the flow of the rooms, the placement of furniture, and the organization of storage areas. Practicality should be the foundation of your design.
Design your home with the flexibility to accommodate potential changes in your lifestyle or family dynamics. Consider multi-functional spaces, convertible furniture, and adaptable layouts that can easily be modified as your needs evolve over time.
Style and Personalization
Remember to infuse your style and character when building your Calgary custom home. Incorporate elements that reflect your:
Interests
Hobbies
Memories
Favourite Colour schemes
Personal Aesthetics
Whether it's artwork, family photographs, or unique collectibles, these personal touches will make your home truly unique to yours!
Before making any decisions about your interior design, it is crucial to consider your furniture choices carefully. Furniture plays a significant role in shaping your space's overall aesthetic and functionality. Everything from the size and colour to the shape of your furniture can profoundly impact your interior design. It's important to consider these factors carefully when designing your spaces.
Sustain a Healthy Living Environment
Consider incorporating sustainable design principles when building your Calgary custom home. Opt for the following:
Energy-efficient appliances
LED lighting
Eco-friendly materials,
Consider renewable energy sources like solar power.
For natural lighting, consider the orientation of your home, the placement and size of windows, and the use of skylights or light tubes. Natural light not only enhances the ambiance but also has numerous health benefits.
Designing with sustainability in mind can reduce your ecological footprint and create a healthier living environment.
Bonus Features
Now if you're looking to add some 'wow' to your luxury custom home that will set it apart from the others in Calgary, Riverview Custom Homes can help with that. Your custom dream home's entire construction should be unique to your lifestyle. We can add modifications and features like:
Indoor basketball court
Tennis court
Private playground for your children
Hot tub/ jacuzzi/ home spa
Private yoga studio, and many more!
Contact us today if you're ready to build your custom dream home in Calgary. We are premium luxury builders with the unique ability to fulfill any wish.