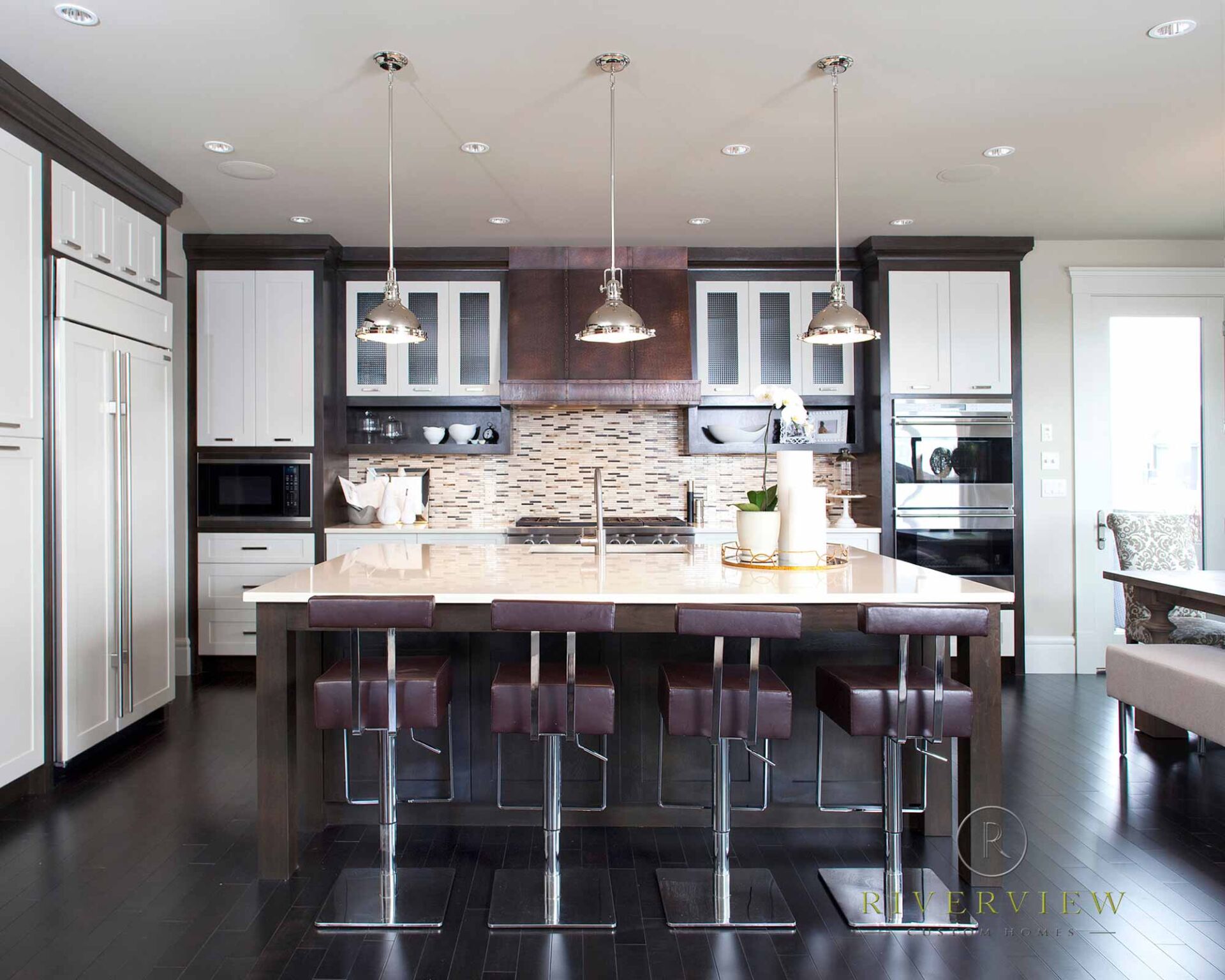 When it comes to building a home in Calgary, the questions that everyone (including you) is asking are:
Should you build a production home or a custom home?
What are the disadvantages of a production home and the advantages of a custom build one?
Here's the thing — unfortunately, there is no "one-size-fits-all" answer to that question. So, it's important to know the pros and cons of building a production home to a custom build home in Calgary. In this article, we'll look at the various factors worth considering that can help you make an informed decision.
Budget and Timeframe
It all depends on how much time, patience and budget you have planned. If money and schedule are not the biggest concerns, then there is no reason to build a production home over a custom home. On the other hand, if you are tight on money and schedule (and/or don't wish to spend months working with architects and builders to build your home), then production might be better for you.
Both of them have their advantages and their disadvantages. You must realize that they also depend on your specific needs and preferences.
Disadvantages of a Production Home
While some production home builders in Calgary may offer a variety of house plans, it's very unlikely that you will get one that reflects the home you dream of. Here are 3 disadvantages of a production home compared to a custom-built one in Calgary:
Limited design options – One potential drawback of production homes is the limited customization options available. These homes are built with predetermined floor plans and finishes, allowing for less flexibility in design choices.
Lack of personalization – While production homes are generally built to meet specific quality standards, they may not offer the same level of attention to detail and craftsmanship as custom homes. Custom homes are often tailored to the homeowner's specifications and built with a higher degree of personalization.
Possible lower resale value – Both production and custom homes can appreciate value over time, but custom homes often have an edge in the resale market. A custom home's unique features and customizations make it more desirable to potential buyers, potentially leading to a higher resale value.
If You Can Dream It, We Can Build It
Ultimately, the decision to build a production home in Calgary should be based on your specific needs, preferences, budget, and timeline. Consider weighing the pros and cons, and if you decide a custom-built home in Calgary is the better option, Riverview Custom Homes is here to help!
Check out our blog on why Calgarian love and prefer custom-built homes over production ones.
Our superior craftsmanship is second to none, and we provide services you can trust completely with financial transparency. Contact us, and we will ensure you enjoy the entire homebuilding experience, exceeding your expectations from concept to completion.