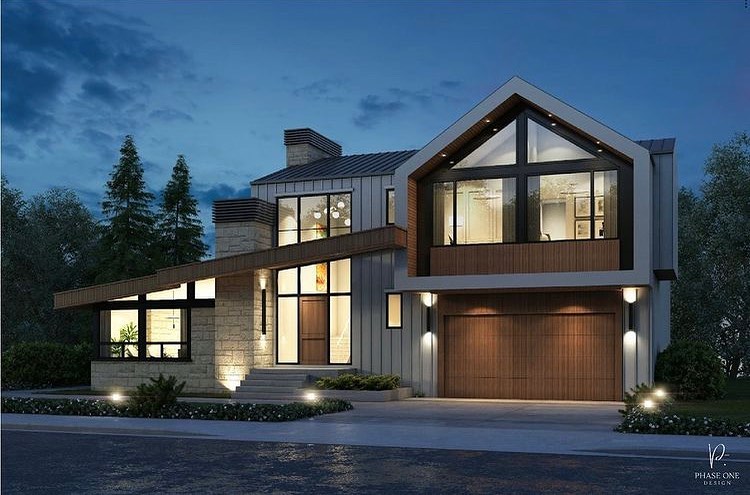 Selecting your future home presents a few options. The most straightforward is purchasing an existing property, but it's unlikely to fit your needs. Another route is to renovate or extend a property, providing more design control. Restrictions and high costs still need to guarantee an ideal result.
The best choice is to hire a custom home builder in Calgary, which allows you to design according to your exact specifications, showcasing your style and creativity. It also provides budget flexibility as you decide where to allocate funds. Let's delve into the advantages of building a custom home and why choosing Riverview Custom Homes to build your dream home is the way to go!
Expertise and Experience
Riverview Custom Homes have an impressive portfolio that showcases a wide variety of stunning, tailor-made homes. Our craftsmanship is evident in the intricate details and superior quality of each project they undertake. With years of experience in the industry, Riverview has mastered the art of building homes that are not only aesthetically pleasing but also highly functional and built to last.
Every project is approached with a commitment to delivering superior workmanship and durability. From the initial design stages to selecting materials and construction, every detail is executed precisely to ensure the final product meets and often exceeds client expectations.
A Home Builder You Can Trust
Riverview Custom Homes are dedicated to making the custom home-building process as smooth and enjoyable as possible. We offer personalized service, meaning that we'll listen to your ideas, understand your lifestyle, and work closely with you to design and build a custom home in Calgary that truly reflects your personal style and meets your unique needs.
Riverview Custom Homes understand the importance of financial planning in the home-building process. We offer transparent pricing and provide a detailed breakdown of costs upfront, allowing you to budget effectively and avoid unexpected expenses. This approach ensures you get the best value for your investment.
Luxury Custom Home Builders in Calgary
A custom home is one of a kind, built from the ground up, that fits your and your family's needs. Its entire construction should be unique to your lifestyle. We can add modifications and features like:
Indoor basketball court
Tennis court
Private playground for your children
Hot tub/ jacuzzi/ home spa
Private yoga studio
By being involved in building your luxury home, you'll have the opportunity to appreciate every bit of the construction process of your home, from the materials, wiring, flooring and more. You'll be able to tell your children and generations to come how each part of the home came together.
Awards and Recognition
Riverview Custom Homes have won 2 single-family construction award categories at the Calgary region BILD Awards in 2023!
Award-winning homes like "The Apollo" and "Rochester" showcases our exceptional craftsmanship and innovation in custom home construction within the Calgary region. These accolades solidify our reputation as a leading company in the industry and highlight our commitment to building only the best in luxury custom homes in Calgary.
Read to learn more about these awards and our accomplishments here.
We Build "Wow"
Entrusting your dream home project to Riverview Custom Homes means partnering with a builder prioritizing quality, personalization, sustainability, transparency, and professionalism. Our impeccable record and glowing client testimonials speak volumes about their dedication to delivering homes that inspire and enrich lives.
Contact us today if you're ready to work with the bests custom home builders in Calgary. We are premium luxury builders with the unique ability to fulfill any wish.