Have you been toying with the idea of renovating your house? Are you constantly thinking of ways to improve your home but just need that "final push" in the right direction? If so, then we here at Riverview Custom Homes can help. We are your custom home builder in Calgary that specializes in large-scale renovations.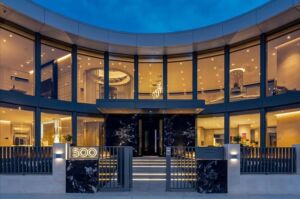 Our expert craftsmen and seasoned design team can help bring new life to your home. Our luxury custom renovations in Calgary can give you that final push you need… and it will take the form of 3 reasons why you should renovate your house!
1. It Will Drastically Increase Your Home's Resale Value
The additions incorporated into your home – whether it's a kitchen with new appliances, an adjunct patio deck in the backyard, or anything in between – can drastically increase your home's resale value. This is not surprising. But it's still worth mentioning as it is a major benefit of Calgary custom home renovations.
Moreover, such renovations can also help when it comes to financial peace in an unexpected situation. Sure, you're not renovating your house to sell it in a few years, but as we all know — life happens. In the event of you being forced to move away and sell your house, you can at least count on being able to sell it at a higher price.
2. May Dispense With Dangerous Materials/Mold
This might not be applicable to everyone, but in our experience, it is applicable to quite a number of people. Asbestos has been linked to lung cancer, and mould (which isn't always visible) has been known to worsen allergies and respiratory diseases. Both of these things are silent killers.
Consequently, this is where home improvement can be incredibly advantageous. A home renovation project tears down to build up. The process of opening walls, taking out old equipment and appliances and installing new ones can help spot decay.
This entails that minerals and forms of fungi (like asbestos and mould) can be caught and properly dispensed with.
3. It Will Make You Happy!
Do you need a better reason? If you've always wanted to renovate your house, now is as good a time as any. Yes, it involves work (and money). But just imagine walking into your newly renovated home. Touch the opulent new appliances, feel the smooth manufactured stone veneer of your exterior, and enjoy the crafted wooden deck in your backyard.
Few things are more pleasing than living in your dream home. And this level of satisfaction and happiness can be yours when you opt for a custom home renovation in Calgary
Final Thoughts
Your custom home renovation can change your life. It can transform your place of residence from a regular, run-of-the-mill house to your personalized dream home that brings you enjoyment and happiness every day.
And here at Riverview Custom Homes, we want to help you turn that vision into reality. If you're ready to bring the house of your dreams to life, connect with us today to learn more about how we can help.