Planning the construction of a custom home in Calgary can be a challenge. In between trying to figure out what style of house you want to build, you also have to figure out who will be in charge of building your home. For many people in Calgary, this is easier said than done.
In today's society, too many Calgary luxury home builders only care about money. They don't care about the quality of the services they offer to their clients. As a prospective client, it is imperative that you spend some time looking up the perfect home builders.
(Previous bit sounds a little incendiary)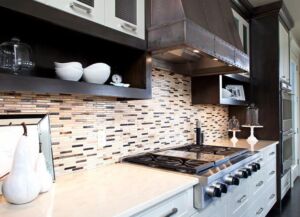 Not only will doing so save you a LOT of trouble down the road — it might even save you a lot of money as well. Keep reading to learn more.
Hiring the Right Custom Home Builders in Calgary
Saving money while building a house is important. This is especially true with luxury custom homes in Calgary as a lot more money is on the table. Now, as a prospective client, you might be asking yourself: how do you sift between the good and the bad companies out there? It's a simple process. It does involve some a little work, however, you'll find that the effort is well worth it in then long run.
Begin first by realizing that not every home builder is created equal. What that means for you is that you can't expect every company out there to offer the same services at the same rate. Building a house is a huge investment that often lasts a lifetime and beyond.
But with that in mind, here are a few practical steps you can take to find a quality luxury home builder in Calgary:
1. Referrals
Who do you trust most? If you're like the majority of people, you trust your friends and family the most. They're the ones who will be honest and straightforward with you. As such, begin your search for a luxury home builder within your current network.
Has anyone in your network recently had any home renovation projects? If so, contact them and ask about the company they hired for the job. This is a great way to begin building your list of potential contractors.
2. Online Searches
A quick Google search is all it takes to find contractors in your area. But that doesn't mean all of them are qualified to get the job done. As such, be sure to scour the online reviews, see if you can speak to previous clients, or give the company a call and ask for samples of their work.
The purpose of this process is to help you gather enough data so you can make an informed decision.
3. Specialization
If you can, try to find a contractor who specializes in your particular project. This will help ensure a quality job and that you get your money's worth. Additionally, it will also help weed out the companies who are not a good fit.
However, a word of caution; just because a contractor has limited experience with your particular project doesnt always mean they can't handle the job. If you're dealing with a contractor who is a real go-getter and goes above and beyond for clients, they're tenacity and commitment to service is often enough to ensure a job well done.
You can determine if your prospective contractor has this quality by asking to speak with previous clients, or simply by checking their reviews.
Conclusion
Hiring the right luxury home builder in Calgary is simply a matter of research and due diligence. If you cover those bases and are patient enough, you'll most assuredly find what you're looking for.
And if you need further assistance with bringing your dream home to life, consider Riverview Custom Homes as we are Calgary's premiere luxury home builder, bringing architectural vision to the real world. Contact us today to learn more.