Take a second to envision your perfect home – is it an extravagant mansion? A cozy farmhouse-style abode? Or a sprawling estate on acres of land? Of course, the biggest draw in building a custom home is that it is unique and specially designed just for you with everything you've always wanted.
And if you're looking to finally build the home of your dreams, the question is – where do you start? As an award-winning home builder in Calgary, we understand that the process can be overwhelming with many hurdles to overcome. There is a lot of planning involved before construction can begin. To help you push your vision forward, here are some of our top tips on how to start building your dream home.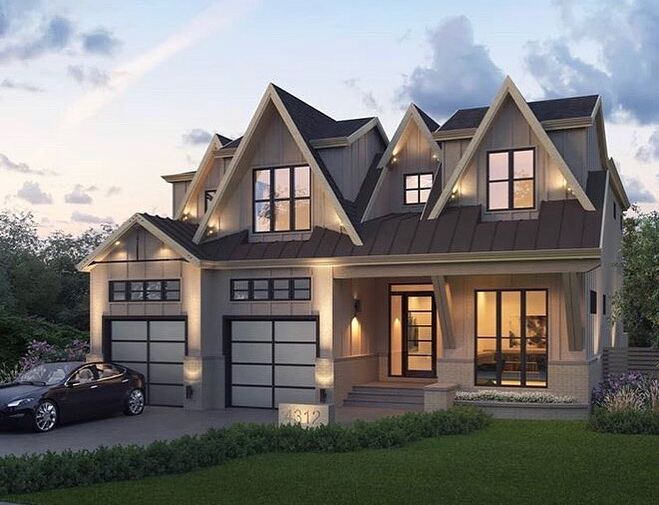 1. Decide on the type of home you want to build
There are many styles of homes to choose from, and Riverview is capable of building anything. If you can dream it, we can build it.
We recommend finding inspiration and gathering ideas from different sources including builder portfolios and interior design magazines. Schedule a walk through of different homes for sale in the market and pay close attention to what speaks to you, what makes you feel at home, design elements that catch your eye, and features that excite you.
As you narrow down your choices, consider the pros and cons of each and make a list of the features you desire most in your home. When you're building a fully customized dream home, you have the freedom to combine elements and completely tailor your home to your lifestyle and taste.
2. Choose the location carefully
Acreage living may sound incredible with the privacy, freedom, and vast expanse of land, but could you live in a rural setting for the long term? On the other hand, being in the hubbub of Calgary's lively urban sprawl may sound appealing and convenient, but will the novelty wear off?
When choosing a location, consider small but significant factors such as the view, traffic, the type of neighbourhood, nearby parks and amenities – all of which can make a difference in your daily life. When you choose Riverview Custom Homes as your home builder in Calgary, we can answer any questions you may have about building on an acreage or within the city, including any restrictions, zoning laws, taxes, and more.
3. Dream big
Remember, building a luxury dream home is not like a standard build. We're talking superior estates with impressive features – indoor basketball court, hidden rooms, your own private movie theatre, golf simulators, an extravagant pool and hot tub – anything you can think of!
When you're building a luxury home, we encourage you to dream big and bring these ideas to your builder. At Riverview Custom Homes, we truly believe that we can build anything and we'll do everything in our power to make it happen.
4. Make a shortlist of builders
There are no shortages of home builders in Calgary. It comes down to choosing the right one that has the experience and skill to build what you envision. Hone in on your top 3 builders – ask family and friends for recommendations, do your research, read reviews, and interview each one to see who will be the right fit.
Building a custom home is an exciting time in your life and great builders want to be a part of this journey to make sure you get the home of your dreams.
5. Meet with your builder
Last but definitely not least, schedule an initial consultation with your builder. Come with all of your ideas and questions as this is an opportunity to get to know the builder's process, how they keep projects moving forward, the warranties they offer, what you can expect, and their industry experience.
If you're ready to discuss your magnificent one-of-a-kind home, we would love to meet you. Give us a call and let's get started on bringing your vision to life.