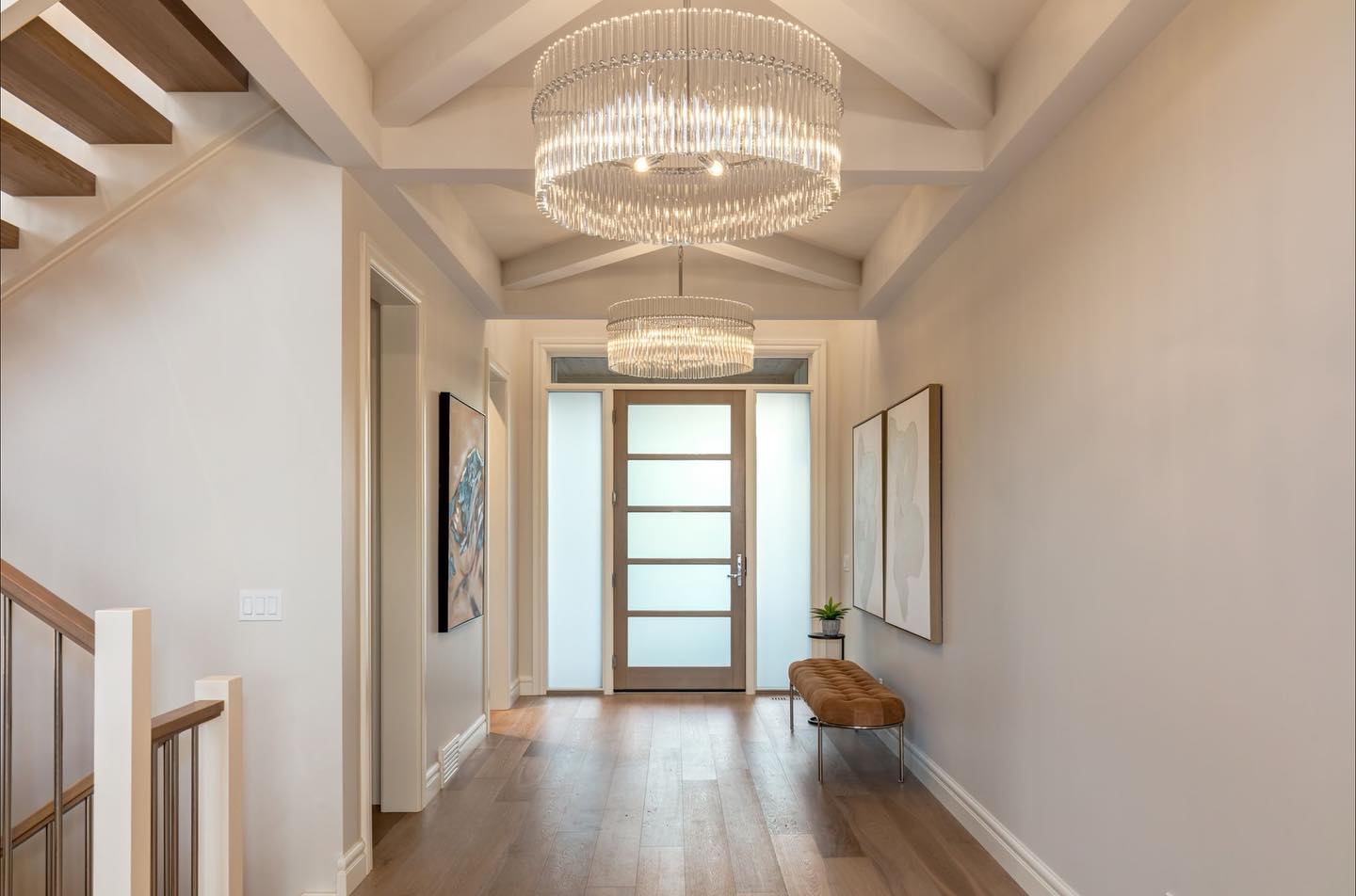 Considering hiring a custom home builder to design your new home but feeling uncertain about where to begin?
That's totally normal.
Like many endeavours, arming yourself with information upfront is the most effective approach – and you're in the right place to start gathering! After all, building a house is an investment that will last you a lifetime. As professional custom house builders, Riverview Custom Homes offers 5 things to consider in advance when designing your new home.
1. House style
Your home should reflect and accommodate your lifestyle. If you love hosting, you might want an open-concept living space. If you work from home, a quiet home office is essential. Families with young children might prioritize safe outdoor spaces and room to grow. Remember your future needs also; your home should be flexible to evolve with your life.
Is your new house going to be traditional? How about contemporary? Maybe you'd prefer it with a touch of modernism. Whichever style you decide to go with, ensure that you have a clear idea in your mind of what it will look like. This is bound to save you time down the road.
2. Understand Your Budget
One of the initial and most important aspects to consider is your budget. It's essential to ascertain what you can comfortably afford and where you're willing to invest most. This helps you allocate resources to areas that matter most to you, such as a gourmet kitchen, spa-like bathrooms, or a well-designed outdoor space.
Remember, it's not just about the upfront costs but also the long-term running costs, including utilities, maintenance, and taxes.
3. Prioritize Your Location
Your home's location significantly impacts your lifestyle and daily routine. Consider factors such as:
Proximity to work
Schools
Shopping centers
Parks
Healthcare facilities
Daycare
Entertainment
4. Determine Your Ideal Space
As a future homeowner, you should consider your current needs and anticipate future changes such as family expansion, ageing, and accessibility requirements.
Your "forever home" should be a place where you can comfortably age in place, where the kids have room to grow, and where you can entertain generations of family and friends. This is why an experienced Calgary home builder can guide your decisions on the number and types of rooms, their sizes, and the overall layout of your custom home.
Click here to learn more about Determining Your Ideal Space for Comfort and Functionality
5. Select a Reputable Custom Home Builder
A reputable custom home builder is critical to the success of your project. Look for a builder with a solid track record, glowing client reviews, and experience building your desired home.
Riverview Custom Homes are proud to have built many legacy homes for the wonderful people of Calgary. Our history of crafting luxury homes and renovations combined with our unique ability to achieve even the most challenging vision means if you can dream it, we can build it.
We invite you to view our portfolio or visit our official website to see the impeccably designed homes we've constructed over the years. And when you're ready, contact us to breathe life into your dream.