Building your dream home is one of the most exciting experiences of your life. From finding your plot of land to seeing your home rise to receiving the keys upon completion, it is a process riddled with ups and downs. And once you commit, a simple question must be answered.
Will you choose a custom home builder or a production home builder?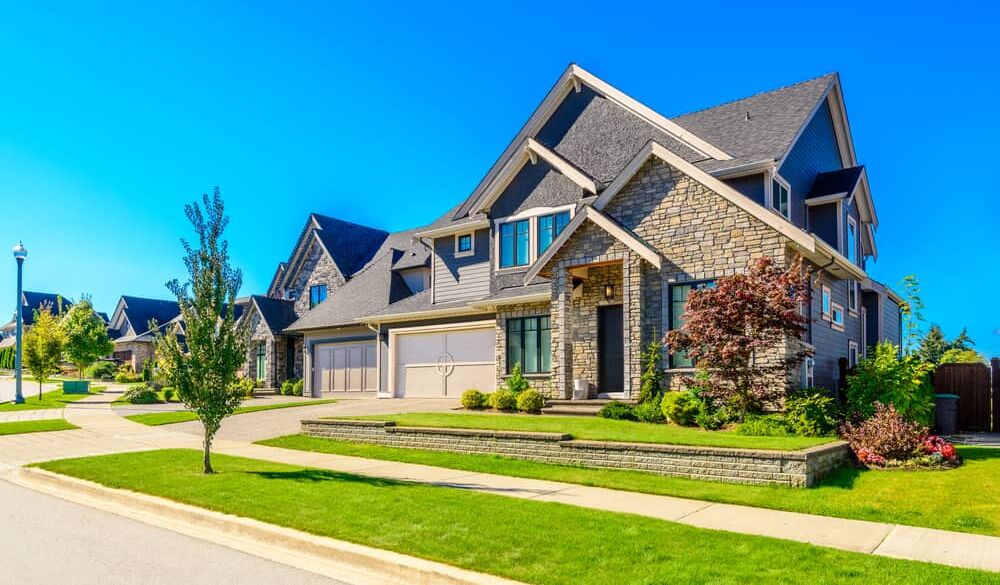 Both have advantages, but how do you know which option is best for you? Riverview Custom Homes is Calgary's luxury custom home builder. As an award-winning group of experienced architects and designers, we want to help you understand the differences between custom and production homes, so you can decide which option is best for you.
Custom Home Benefits
A custom home is precisely what its name suggests, a home that is uniquely yours, fully customized to your needs, wants, and preferences. This one-of-a-kind home is constructed exclusively for you. Everything from the design to the location is all within your expression domain. And while the custom home builder may use blueprints produced by an expert home designer or architect, the final call for the house's layout, size, and design is under your guidance.
While the most obvious advantage is the personal expression and customization aspect, many other benefits exist, such as:
Flexibility with your budget
Quality of materials
Customizable options
Design a home to match your lifestyle
Make your home eco-friendly
Greater sense of pride and satisfaction
Production Home Benefits
A production home uses a specific house design that has been repeated with many other homes. Production homes are commonly found in neighbourhoods that large-scale home builders constructed. Substantial land segments are branched and divided to simplify the construction process for production homes.
This home variation also has its own set of advantages, which include:
Energy efficient
Provides both home and land as a packaged deal
A range of house plans are available
Which is Best for You?
A custom home or production home, which is best for you? The answer to this question requires a little self-awareness. Do you want a home that is uniquely yours? One that matches your style, tastes, and preferences? If so, then a custom home will be the perfect fit. You will have complete control over everything from the type of tiles on your walkway to your doorknobs and flooring.
However, if you prefer a passive approach, where all those details are handled for you, then a production home is the best choice.
Your Trusted Custom Home Builder in Calgary
Both custom and production homes are excellent options. But if you want the home of your dreams to come to life with architectural brilliance and superior craftsmanship, consider Riverview Custom Homes for your project. We build luxury custom homes in Calgary with an award-winning team of highly skilled craftsmen, designers, and architects.