You've come a long way. Your years of vision, persistence and hard work have paid off. And now, you're ready for the next chapter in your life. A beautiful home that truly speaks to you, your personality, and your lifestyle. But before you break any ground, you must first select the proper lot. This part of the process can be confusing for many soon-to-be homeowners.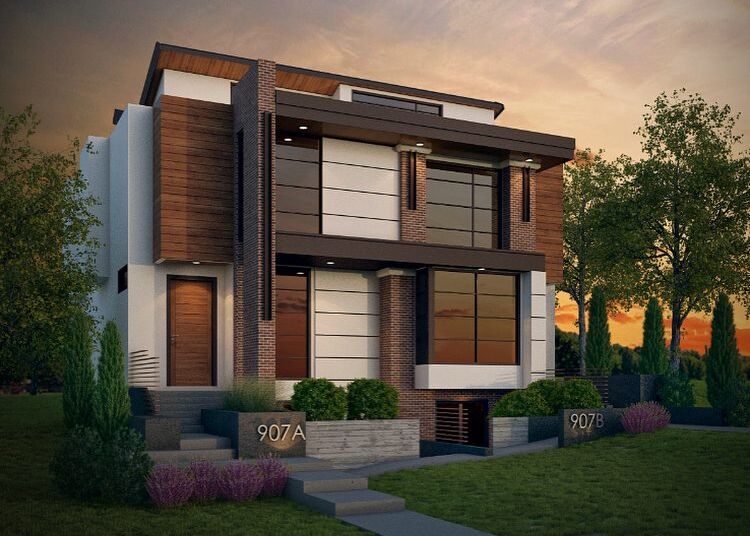 At Riverview Custom Homes, we are your modern home builders in Calgary. And we want to help make this difficult process easy. So we've compiled a few things to keep in mind when selecting the lot location for your dream home.
4 Things to Consider When Looking for the Perfect Lot
As your custom home builder, Riverview Custom Homes has the experience and expertise to help you with lot acquisition. However, we understand it's entirely natural for you to want to explore this by yourself. After all, a dream home is a very personal ambition. But before doing so, there are a few things you should keep in mind.
Size: The size of the lot will affect many things in the future, such as new additions. For example, what if you decide to add a garden or a pool? You'll need extra space to add these accessories. So ensure your lot is the appropriate size by considering any possible future additions.
Location: If you want or currently have children, location should be one of your considerations. Do you want your house close to schools? How about close to shops and restaurants? Consider how busy the street is and how safe it looks. How much traffic and noise can you expect? All these factors will contribute to your quality of life once your dream home is constructed.
Neighbourhood: Do you like the area? Is it nice, clean, and family-friendly? You want a calm neighbourhood that's warm and welcoming. This quality communicates that the area is safe and that people look out for one another.
Price: Ensure that the cost of the lot does not go over your budget. Shop around but don't settle for the first cheap one that you come across. Remember, you are making a decision that will influence your life and your children's lives for a lifetime.
What's Next? Contact Your Custom Home Builder in Calgary
Constructing your dream home is a remarkable experience; few things can compare to the satisfaction of seeing your vision come to life. And at Riverview Custom Homes, we know how important this is to you. That's why our team of expert designers, craftsmen, and architects approaches each project with the utmost care and respect. So if you're ready, contact us today to make your dream a reality.