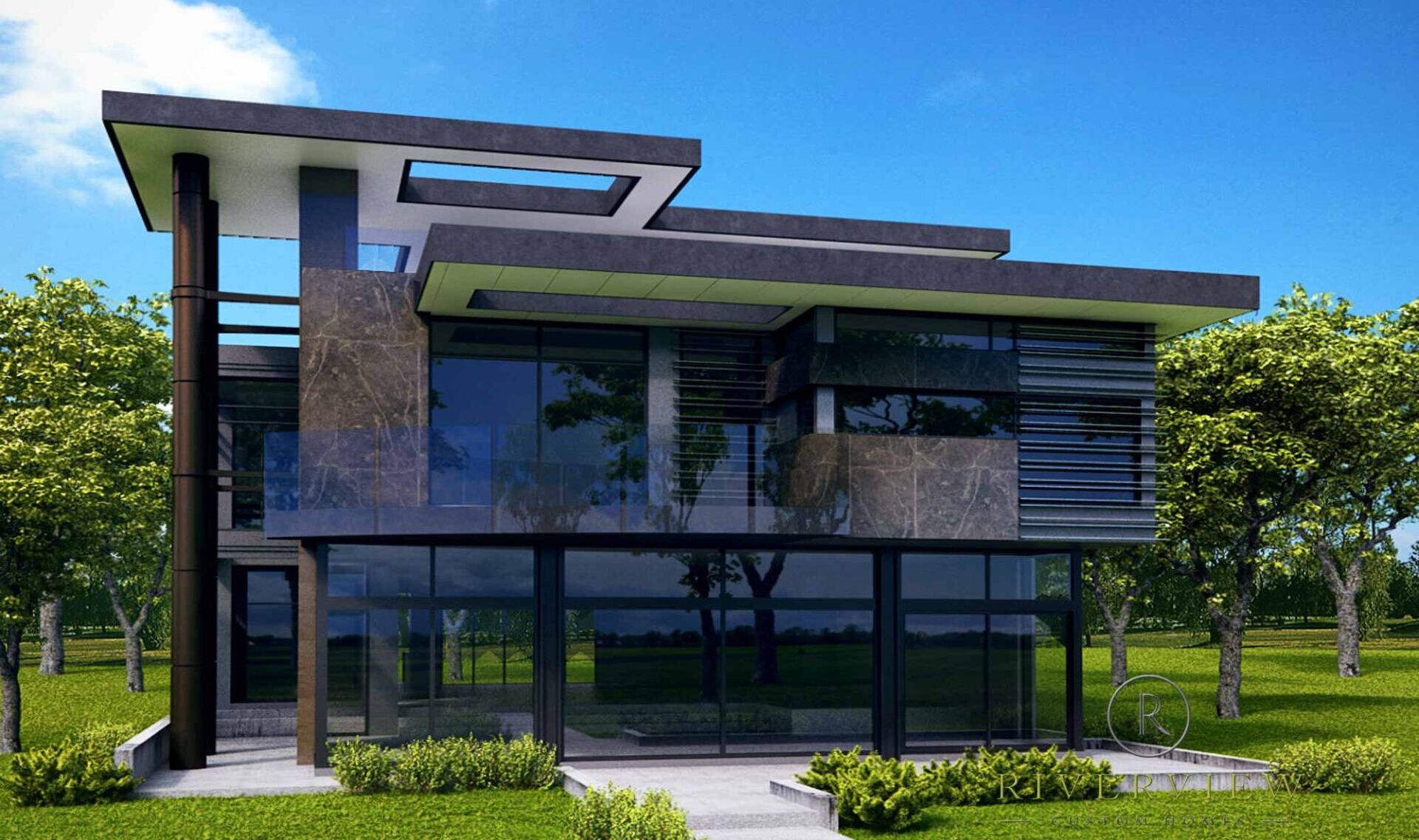 Getting a custom-built home is a thrilling journey, but some choices along the way can be overwhelming.
An integral part of this process is selecting the lot where your home will stand. The style of home you opt for will guide your lot options. For instance, a house with a front-facing driveway will differ in lot requirements from one with a rear detached garage.
The location, topography, and size of your lot can significantly influence your home's design, functionality, and feel. In this article, Riverview Custom Homes, a renowned luxury custom home builder in Calgary, details several factors to consider when selecting the right lot in Calgary. So let's dive right in!
Types of Lots
There are a variety of lot types to consider when it comes to building your custom home in Calgary:
Infill Lots – These are typically found in established neighbourhoods. They provide an opportunity to build a new home where an older one once stood.
Acreage Lots – Located in rural settings, these lots offer more space, privacy, and scenic views.
Subdivision Lots – These are in newly developed areas, often with pre-defined architectural guidelines.
Lot Location
If you value swift access to and from your home, consider a lot close to the subdivision's entrance. This position ensures quick and hassle-free movements. Additionally, look into public transit options. A lot near a bus route can simplify your daily commute. For those planning around kids, selecting a lot near a park or recreational center is wise.
Moreover, many master-planned communities often feature premium lots adjacent to serene green spaces or ponds. Location is also essential for the following considerations:
Proximity to Amenities – Consider how close the lot is to schools, hospitals, shopping centers, and other amenities.
Commute – Think about the daily commute to work, school, or other everyday destinations.
Neighbourhood Dynamics – Ensure the neighbourhood aligns with your lifestyle and future goals. Some areas might be more family-oriented, while others could be quieter or cater to younger residents.
Lot Size & Shape
Look at the lot Size and shape: A lot's size and shape influence the home's design, yard space, and potential expansions.
Width- A wider lot can accommodate a more expansive house or a side garage.
Depth – Deeper lots might provide larger backyard spaces.
Irregular Shapes – These can offer unique design opportunities or challenges.
Lot Slope
Inquire about the lot's gradient with your sales representative or custom home builder in Calgary. Some lots incline from the front to the rear, while others are in the opposite direction. Determine if your preferred house style aligns with a specific gradient.
Often, a flat or level lot might be the optimal choice. However, considering a walk-out basement, the slope becomes a significant factor. Typically, walk-out basements are best suited for lots that slope from front to back.
Seek Expert Advice From a Custom Home Builder in Calgary
A professional custom home builder in Calgary, like Riverview Custom Homes, can give feedback on potential construction challenges or costs associated with specific lots.
Our unique process allows you to partner confidently with our in-house craftsman throughout the creation to guarantee your home captures your vision. Working with us ensures a home-building experience you will enjoy, exceeding your expectations from concept to completion!
Check out our gallery, and when you're ready, contact us to breathe life into your dream home.