Your home is most likely the biggest purchase you'll ever make. For this reason, your due diligence is required when it comes to anything related to your home. Mistakes can prove to be quite costly, particularly, home renovation mistakes. With this in mind, it makes sense that you'll want to do all you can to avoid such blunders.
Custom home renovations in Calgary can breathe new life into your living space and create the home of your dreams. However, they can also become a nightmare if you don't know which mistakes to avoid.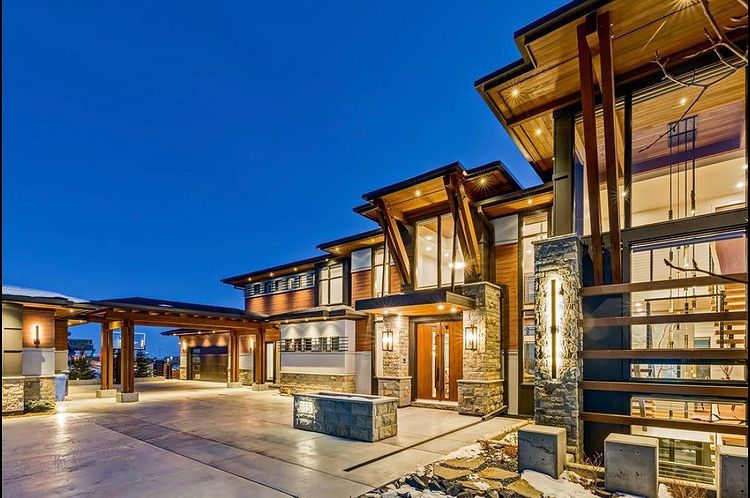 If you want to steer clear of those unnecessary errors, then keep reading to learn about the top 5 biggest home improvement mistakes.
1. Failure to do your research
Sometimes the excitement of change can be overwhelming. We get so caught up in the emotional appeal of the end result that we fail to properly plan for that outcome.
So it is vital to do your research. Don't leave the details up to chance, thinking or hoping they will sort themselves out. They won't.
Study home renovations, research the materials you want, and learn if they can meet your needs as a homeowner. Whether you plan on doing the work yourself or you decide to hire someone else, you should have an idea of what's going on.
2. Cheap renovation materials
We all want to save money. However, the old axiom, "you get what you pay for" is a deep-rooted truth that is especially pertinent for bigger or more large-scale purchases. You don't have to spend your life savings, but you should budget for quality materials and good labour to ensure the job is done right.
Failure to do so could actually end up costing you more in the long run.
Cheap materials wither away and break down quickly, poor labour doesn't hold up well against time and wear and tear.
So be sure to budget enough for these all-important elements for your home renovation project. And if you can't quite afford to yet, then it may be wise to wait a bit longer until you have the funds to do so.
3. Not budgeting
Piggybacking off of the previous home renovation mistake, you must budget for this expense. Money will play an obviously large role in your new endeavour. And unless you have everything on a spreadsheet – keeping track of the financial details – it's all too easy to fall into the trap of overspending.
Granted, even with a budget, sometimes it is possible to go overboard. However, you will be far more in control if you have the safety rails of an airtight budget keeping you levelheaded.
4. Keeping the budget too strict
Budgets are made to be followed, however, sometimes unexpected events occur. This is particularly true when you're dealing with something as complex as a home renovation. For this reason, you must plan for contingencies in your budget.
If your budget is too narrow, too strict, you run the possibility of feeling like you need to cut corners if any unforeseen circumstances arise.
It's important to have breathing room in your budget for these kinds of scenarios. An additional few thousand dollars can go a long way in covering the costs of unexpected expenses.
5. Not properly qualifying contractors
You'd be surprised at the number of incompetent contractors that are out there. And if you aren't aware of what to look for, you will pay the price. To avoid this, be sure you are properly pre-screening your contractors.
Ask for their qualifications and past experience, check for online reviews from previous clients, and ask for images or videos of work they've done before. You want to gain an accurate assessment of the quality of contractors you're considering hiring for your home project.
A home renovation is going to be stressful enough, the last thing you need during the process is inept people adding to your stress. That's why this vetting process is so important.
When you have the right team working on your renovation, they will meet deadlines, be professional, inform you of problems, and proactively solve them. In short, they will make the entire process easier for you rather than harder.
Final thoughts
At Riverview Custom Homes, we want your vision to come to life. For this reason, we offer more than just construction services. We will work with you – alongside our award-winning designers and architects – to find the perfect lot, control costs, and ensure that it all fits within your predetermined budget.
If you have any questions or would like to learn more, contact us today to see how we can help.