In the custom home building world, chances are, you've come across the term "acreage home" at least once in the past. You will find that the term "acreage" is often used in Calgary custom home building whether it's a modern or traditional house. That's because Calgary and surrounding areas offer countless acreage home-building opportunities.
You will also find that the city abounds with Calgary acreage home builders such as Riverview Custom Homes. So if you are planning on building a beautiful mansion outside of the city centre, you have plenty of options to choose from!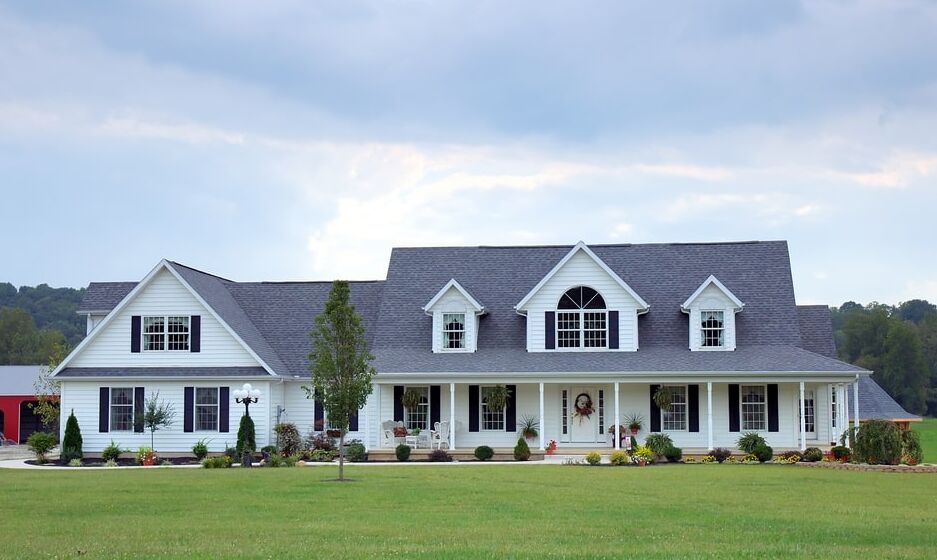 Frequently Asked Questions
Before we get into the acreage home building process and benefits, let's answer some of the most common questions we get about acreage homes in Calgary that will hopefully provide you with the information you need.
Acreage living is living in a property away from the suburbs and the city. It's often referred to as rural or country living.
What does acreage home mean?
Let's first take a look at the definition of "acreage". According to dictionary.com, acreage is defined as "a plot of land amounting to approximately one acre." Once you know what acreage means, it becomes easy to put two and two together. Quite simply, an acreage home can be described as a home that is built on private land that is one acre or bigger. Does the word "rural" come to mind? Good, because acreage homes are always rural!
What's it like living on an acreage?
Living on acreage is quiet and peaceful with a lot of space to roam. Rural living is typically more relaxed, laid back, and slow-paced with no traffic and construction noises that are common with city living. Your nearest neighbour is usually a few kilometres away which adds to the private, secluded feel.
Building a custom acreage home in Calgary
Before building the acreage home of your dreams, land selection is the first challenge that you will have to overcome. The good news is that some builders like our team at Riverview Custom Homes are more than willing to help you with this — you just have to ask!
We can help you select the perfect piece of land to build your home on, examine the property, and go through options to utilize the space in the best way. Our team is also experienced in the special considerations for an acreage home build, including zoning laws, utility connections, electricity, septic systems, and more.
While each custom home project is unique, we typically go through the following process:
Initial consultation to discuss your ideas and your vision for your dream home.
Our team of designers and architects puts together a design concept based on your vision. You can choose each detail with expert
recommendations from our team, including materials, colours, door styles, textures, finishes, and more.
A detailed budget forecast where we discuss the expected costs and expenses.
Securing the investments.
A discussion of the details, final approvals, and estimated completion time.
The custom build process begins.
During the build, our clients are provided with a monthly ledger detailing all of the expenditures with the corresponding invoice attached. This is part of our commitment to maintaining transparent and honest communication throughout the build process.
The benefits of acreage living
One of the most desirable benefits of living in an acreage home is the peace, quiet, and seclusion. Those who are interested in acreage living want to be away from the busy hustle and bustle of the city and come home to a serene setting. With acreage living, you have an expansive space that is perfect for children and pets, hosting large family events, outdoor activities, and freedom to enjoy nature.
With that said, keep in mind that while acreage living has incredible advantages, it's not for everyone. Building a house is an investment that lasts a lifetime (and beyond), so try to make a decision that you won't regret any time soon. If you know you'll want to move to a more urban part of town later on, we recommend reconsidering building an acreage home. Our team at Riverview Custom Homes is here to guide you and offer you our expert recommendations on the custom home that truly fits your lifestyle and needs.
If you love the existing home you're in but are interested in transforming your space, we offer custom home renovations with the quality architecture and superior craftsmanship that Riverview Custom Homes is known for.