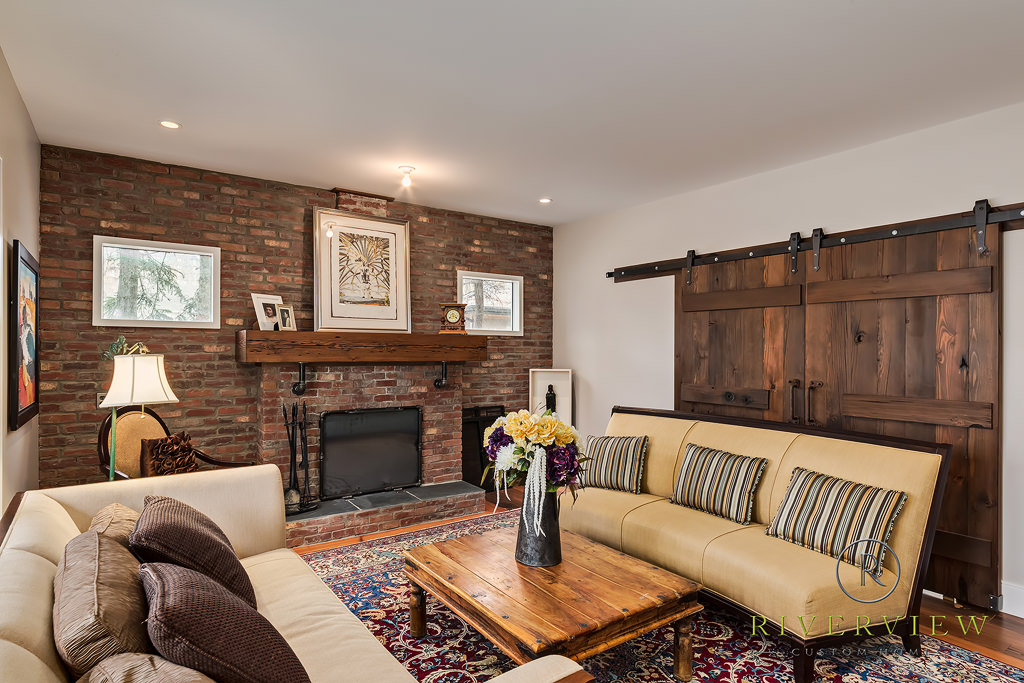 Luxury renovation services in Calgary are on the rise. This isn't surprising – people relish owning a home that looks amazing. As you probably know, home renovations are one of the only ways to achieve this unless you're looking to build a whole new custom home. But what do you need to consider before doing home renovations, let alone luxury home renovations?
Home renovations need to be done right. They take a considerable amount of planning – both financially and mentally. Before deciding on contracting a home renovation specialist like Riverview Custom Homes to help you transform your home into the luxury oasis of your dreams, it is important to go through some considerations to ensure you're informed and ready to take on the burden of home renovations.
What Factors to Consider Before Beginning Luxury Home Renovations
We know that everyone wants to own a stunning home. Home renovations can be an exciting but daunting task to take on. Depending on what kind of renovation you desire can drastically transform your home, but also the process and outcome. There are a few essential factors to consider and questions you'll need to ask yourself before embarking on a luxury renovation.
Consider Your Budget
The first thing that you will have to consider is your budget. Do you have enough money put aside for such large-scale renovations? It is up to you to decide. How much money you will need depends on many things, including the kind of renovations you want to take on and the company you are considering hiring.
It's best to take a pragmatic approach to designing and defining your budget. Some people find it helpful to create a checklist of desired features, and then they consult a home renovation company to see approximately what their budget should look like.
It's also best to consider any external factors that might influence your budget and leave some extra room just in case new, unexpected expenses arise.
Be Realistic About How Long A Home Renovation Project Takes
Although it can be tempting to imagine that a complete home renovation will only take a few months, it's best to be realistic. The time it takes to craft and transform your home into the vision you have can vary depending on a variety of factors. They say good things are worth the wait, and luxury home renovations are no exception.
Home renovations have a lot of moving parts. Here at Riverview Custom Homes, we want to ensure our clients always have the most up-to-date information on their home renovation projects. This is why our on-site managers work closely with you on a daily basis.
Some factors that can influence the timeline of your project can include:
Scope and complexity of the renovation (Number of spaces, interior and/or exterior, significant structural changes, etc.)
Homeowner decisiveness when making selections
Weather delays during construction
Availability of construction materials
Design Decisions
Before renovation workers can show up at your doorstep, it's important to really nail down the design details of what you want. It's easy to generalize the broad picture by saying, "I want a luxury kitchen" or "I need a bathroom sanctuary." Beginning there is a good starting point to begin adding details; the more details you can provide, the better.
With so many beautiful options and layouts floating around, it's easy to feel like a kid in a candy shop. Narrowing down your options can be difficult, but this is where choosing a home renovation specialist like Riverview Custom Homes can help. We have a group of award-winning designers and architects who can help you reinvent your existing space into one that fulfills your most lavish dreams. Narrowing down design choices will help streamline the process later on down the line since you won't be debating between options. It also allows your site managers to order and source materials in advance.
Create The Home of Your Dreams With Luxury Home Renovations In Calgary
If you're considering renovating your home, Riverview Custom Homes can help. We understand that embarking on a custom home renovation can feel a tad daunting at first, so we're more than happy to assist you in the first steps of your renovation journey in any way we can. We are no strangers when it comes to large-scale luxury renovations. In fact, we specialize in them.
Contact us today if you're ready to work with the best luxury home builders for your home renovations in Calgary. We are premium luxury builders with the unique ability to fulfill any wish.